So what exactly breaks down within your appliances that causes them to need repair? What if some specific parts within your appliances stop working and, as a result, the whole appliance dies? Well, this is where home appliance repair services some in handy. Let's take a look at a few of the primary advantages of appliance repair services and how they can assist you have that hassle-free environment.
1. Save Money Over Buying New Appliances
Consider this: your refrigerator broke down and it's not working any longer. What does it cost to purchase a brand-new one? Most likely you'd be looking at hundreds of dollars, if not thousands. A great repair business can help you conserve your hard-earned money by having us do routine upkeep on all your devices. Don't wait until your appliances are too far gone and can't be fixed. We recommend you get in touch with our great repair specialists.
2. The Convenience Of Us Only Being A Phone Call Away
The sheer convenience that you'll experience when hiring an appliance repair specialist is amazing. The minute you see the problem beginning (or if you simply wish to do routine upkeep) all you need to do is give us a call and we'll be at your doorstep shortly. You don't need to drive for miles to take your device to the store. Just give us a call and we'll come to you to fix the problems your appliance is having.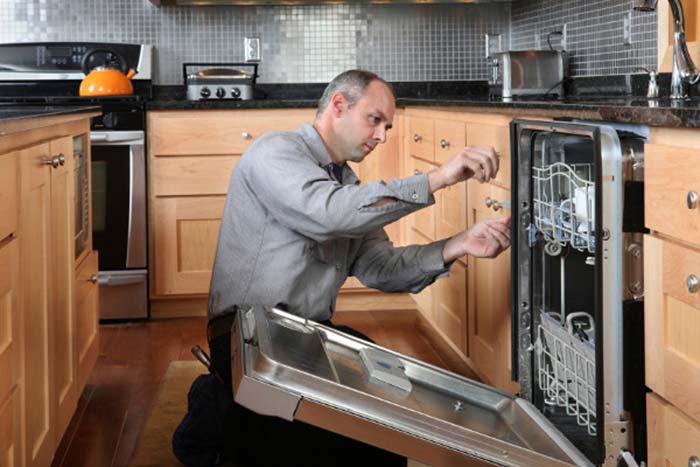 3. Skilled Appliance Repair Technicians Handle The Problem For You
Unless you're a professional in dealing with home appliances, chances are that you don't have much of an idea on where to begin when fixing them. It feels fantastic having somebody who has comprehensive understanding on that specific device to handle the repair work without you needing to raise a finger. It's a lot more encouraging understanding that you don't need to spend your time dealing with the situation. Instead, you can proceed with other crucial jobs in your life.
4. Access To Reliable Repairmen For Future Needs
Perhaps you just need somebody to fix your microwave at the moment. However, what if your washer starts to have issues in the future? Will you need to go through the stressful online search when trying to find the best in your area? Employing a great appliance repair business that lives up to their word means that you'll always have their services to rely on in case you require them in the future. That comfort is valuable and any abrupt breakdowns will not be so stressful.
5. We Take The Safety Risks
Dealing with electrical home appliances is dangerous to say the least. If you are not a skilled electrician, then even the thought of trying to fix wiring when they breakdown is stressful. A great home appliance repair business will remove any risk of electrocution then continue the repair in the best way possible. As much as you may want to fix your appliances run by electricity, don't attempt anything if you have no idea what you're doing.
At one point or another, everyone experiences issues with their appliances. In order to prevent extreme repercussions and conserve your cash, think about working with AWG Appliance Repair to do routine upkeep on all your devices. To ensure the best experience possible, just employ certified appliance repair specialist and those who have experience in this business.